If I Won The Lottery!
Imagine if I won the lottery... Imagine. Yeah its probably never going to happen, but I can dream.
I'm still dreaming, and yes I'm going to share my dream with you.
So my dream is to win the biggest ever jackpot on the euromillions lottery - which is a MASSIVE £160million (I'm not greedy haha). But this is a dream so I might as well dream the best things possible - right?? Obviously I wouldn't say no to any prize!!
So what would I do with my massive win??
Buy a house!
I've had plenty of dream houses over the years. A massive mansion with acres of land in the English countryside. A a modern mansion in LA. A log cabin in the mountains. However (as of now) my dream home is in Brighton. Brighton looks like a wonderful place and this home is simply beautiful.
The house is literally on the beach (it has its own private part of the beach) so you get uninterrupted views of the ever changing stunning sea views.
Buy a car (or two, or three)!
My dream car ever since its release has been an Audi R8 - it is a stunning car! (& yes I probably would get it in that orange colour).
I also really like Range Rovers so I would probably get one of them as it is a big and practical car - and can drive in all sorts of conditions. This would be ideal in bad weather, driving with guests, or carrying large items (such as going on holiday).
Obviously the R8 isn't really suitable, and the Range Rover is a bit too big for daily driving, so I would also get just an everyday car - nothing fancy. Just for doing things like popping to the shops for a milk.
Go on Holiday!
I've never been abroad for a holiday. So I would love to go to some of my dream Holiday Destinations. You can
read them here.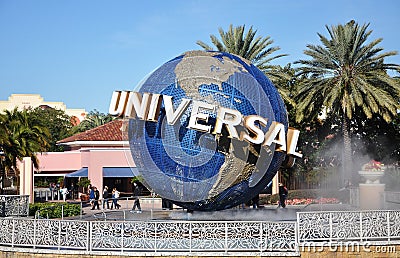 Have a Private Adele Performance!
This one might sound like a massive waste of money - why not just go to a concert?? Well
read my last post
and you will see getting tickets for her shows isn't as easy as you would think. I love Adele and really want to see her live - and if I had the money why not get a private show.
Buy YouTube Equipment!
Yes of course I would still do YouTube - I love it! Having all these millions in the bank would allow me to buy top of the range equipment for better quality content.
Give To Charity
Charity is very important. I'm not going to list the charities I would make a donation to but each would get a considerable donation on a regular basis.
OK now its time to stop dreaming and get on with real life!
Let me know what you would do in the comments below!
***PLEASE NOTE: The images used in this post are not my own - all credit goes to the original owner***
---------------------------
Enjoy reading this blog? Make sure you follow on BlogLovin!
Follow